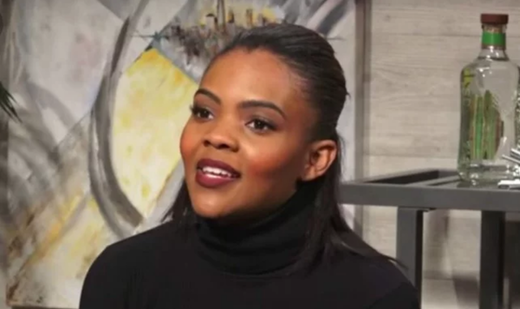 Candace Owens taunted Michael Cohen Wednesday morning after Trump's former lawyer testified that Donald Trump is a "racist" and a "con man."
Michael Cohen, a convicted liar who was just disbarred, testified in a public Congressional hearing on Wednesday.
In his opening statement, Cohen called President Trump a "racist" a "con man" and "a cheat."
Candace Owens immediately dropped in with a little surprise.
Ms. Owens tweeted out a private Twitter message Michael Cohen sent her last summer and asked, "Should I go nuclear on Michael Cohen?"
"Should I go nuclear on Michael Cohen Who I know from years ago and who tried to approach me last summer to help "change the narrative" (also known as LIE) about the President?" Owens asked, adding, "Because I'm thinking I should. This coward plotted this entire "racist" lie to save himself."
Michael Cohen was sentenced to 36 months in prison for lying to Congress and other charges related to his taxi medallion company in December and will report to prison on May 6th.
In the meantime, Congressional Democrats are allowing Michael Cohen, a convicted liar to testify against Trump publicly whilst the President is in Vietnam for a very important meeting with North Korea's leader Kim Jong Un to continue denuclearization talks.