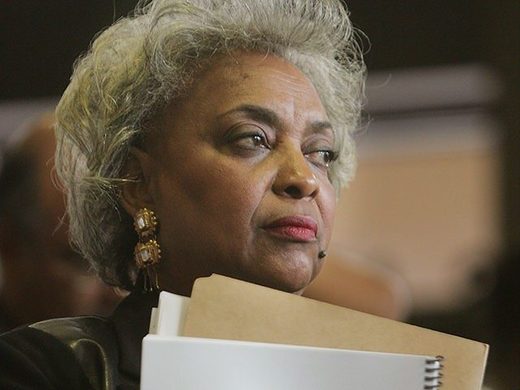 Were Franz Kafka alive, and an American, he would find his muse in a certain municipal functionary from Florida. Her name is Brenda Snipes, and she is the nightmarishly incompetent, bizarre, and wholly illogical supervisor of elections in Broward County.
Snipes became the subject of the nightly news because she couldn't do what all 65 other election supervisors could. She couldn't follow the rules and count votes by the book.
It almost ruined the election between Gov. Rick Scott and incumbent Sen. Bill Nelson. In one election and one subsequent recount, Snipes broke the law in at least three ways:
Snipes neglected to notify the secretary of state of the number of ballots counted and the number of ballots still to be counted.
Snipes violated state public records laws when she refused to tell either campaign about voter tallies.
Snipes mixed legitimate absentee ballots with absentee ballots pending approval.
Worst of all though was an unflinching sanctimony so bizarrely terrible that its author must have been detached from reality. Even after 93,000 votes showed up overnight and out of thin air, Snipes refused to admit fault, telling the
New York Times
she wasn't "going to say that I made major mistakes; I'm not going to say that. A lot of things that we planned went exactly as planned."
No evidence has surfaced to suggest Snipes operated with actual malice. But attributing her lawlessness to incompetence is damning enough.
Once Snipes illegally destroyed ballots from 2016 that were subject to an ongoing lawsuit. Another time Snipes lost between 58,000 and 6,000 absentee ballots ahead of the 2004 presidential election.
Despite protests and editorials and just general embarrassment, Broward County decided four separate times in

four separate elections

to let this incompetence continue.
Snipes never lost a race.
In fact, she was never removed from office by voters. Snipes agreed to resign.

Comment: One might wonder if the same shenanigans were at work in her own election runs.


This would have been merciful to her constituents. Broward has been a national disgrace for some time now. They struggled to determine whether George W. Bush or Al Gore won their district. They repeatedly lost ballots. They hired a perpetually drunk homeless man to work in the mailroom of the election office. Their greatest humiliation, however, may be looming.
Snipes
agreed to resign
in the new year, "to pass the torch" as she put it in her resignation letter. Then Scott, the outgoing governor and incoming senator, decided to remove her from office. Now the disgraced election official has decided to fight the decision
in court
. It seems the surreal election nightmare won't stop and it is bad for democracy.
Philip Wegmann is a commentary writer for the Washington Examiner.