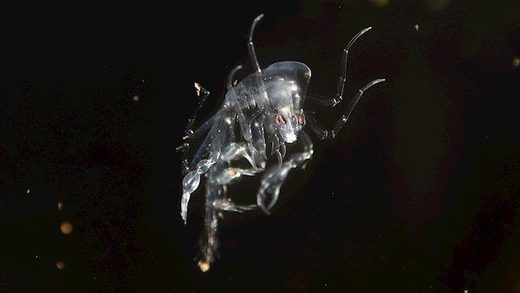 Hundreds of parasite creatures which were the inspiration for the film 'Alien' have washed up off the Co Kerry coast.
A string of the eerie-looking parasites called Phronima - which bear an uncanny resemblance to the alien queen in the iconic movies - have been found on Ventry Beach outside Dingle.
The creatures - which eat barrel jellyfish from the inside out and ride around in their corpse -
are an extremely rare find in Ireland.
The director of Dingle Oceanworld Kevin Flannery said: "Then the female lays her eggs inside in the poor barrel jellyfish."
He quipped that it is very timely find as pilots spotted strange objects flying close to their planes last Friday.
"So, I'm saying the aliens have landed", he joked.