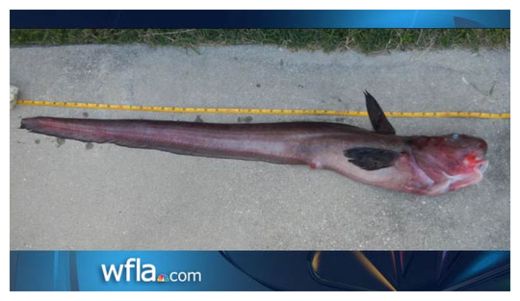 Florida Fish and Wildlife officials are working to identify a very unusual fish.
The specimen was caught off a pier in Pensacola, and as of Friday, was on its way to the FWC Fish and Wildlife Research Institute.
The fish has a long smooth tail with no fins, and looks almost prehistoric.
Researchers will confirm the ID of the species, and take a tissue sample for DNA analysis.