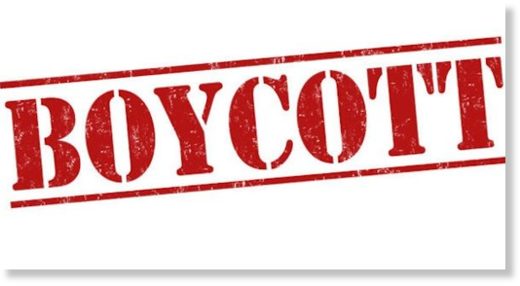 Several Hollywood actors are calling for a boycott of Georgia's film industry after Republican Brian Kemp officially won the state's gubernatorial contest against Democrat Stacey Abrams. But like the threats to move to Canada if Donald Trump won in 2016, these are also more than likely going to be hollow.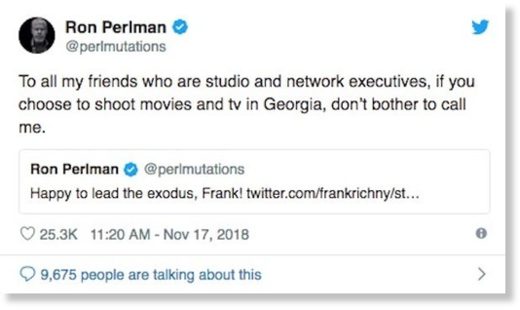 Before Kemp was even certified as the official victor, actors were already threatening to boycott working in Georgia, a state with a large film industry that's been dubbed the Hollywood of the South; complete with a hashtag: #boycottGeorgia
Abrams has since responded to the calls for a boycott from Hollywood elitists, saying that while she appreciates Hollywood's calls for action, she does not want them to hurt people who make a living in the state's film industry. Instead, the Democratic politician wants the actors to get involved in a new voting rights organization she is launching called "Fair Fight Georgia."
Abrams has said that she has plans to run for office again. In a
Sunday morning interview with CNN's Jake Tapper,
she refused to call Kemp a "legitimate" governor and
claimed
there was "a deliberate and intentional disinvestment and I think destruction of the administration of elections in the state of Georgia."
Abrams
mounted
several lawsuits over the election results
and repeatedly declared she wouldn't admit defeat until every vote was counted.
Abrams did eventually acknowledge that Kemp would be the
winner
of the election, she refused to call her speech a "concession" because a "concession means to acknowledge an action is right, true, or proper," according to a report by
The Western Journal
.
This action seems to upset the elitists in Hollywood. While their own state of California burns to the ground, they are concerned about another state across the country in which they don't live. If there's ever been a bigger group of hypocrites to roam the earth than liberal celebrities, we've yet to discover them.
H/T
[Western Journal
]