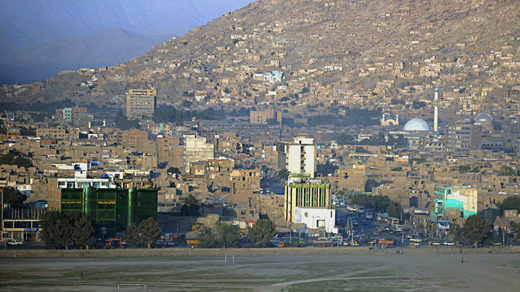 At least 43 people have been killed in a blast that took place near a wedding hall in the Afghan capital of Kabul, the country's health ministry has said.
The blast took place as attendees gathered to celebrate Eid Milad, an Islamic holiday marking the birthday of the prophet Mohammed.
More than 80 other people were injured in the explosion, officials say. A ministry spokesman told Afghan news network Tolo News that the blast was a suicide bombing.
Wedding halls are popular targets for militants in Afghanistan. Last November, a suicide bomber killed over 14 people when he detonated himself outside a Kabul wedding hall, as supporters of a local governor gathered for a political event inside
.
While no militant group has yet taken responsibility, Monday's blast comes as Afghanistan's ongoing 17-year conflict tips in favor of the Taliban.
NATO's Resolute Support commander, Gen. Austin Scott Miller, told NBC News this month that the Taliban more than likely will not be defeated, and that the country needs a
"political solution."
The crowd targeted on Monday was primarily made up of religious scholars and clerics,
a ministry spokesman said. The Islamic State (IS, formerly ISIS) terrorist group has previously targeted
"tyrant clerics"
who side with the country's US-backed government.
The group carried out a suicide bombing at a gathering of such clerics in June, killing at least seven people.