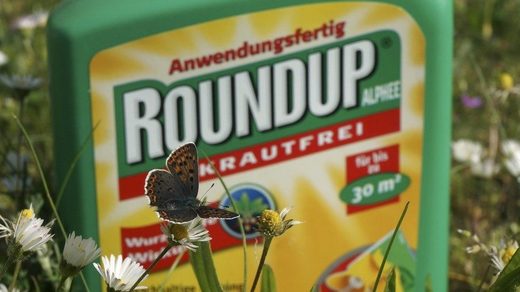 German chemicals and pharmaceuticals giant Bayer disclosed that
lawsuits from 9,300 plaintiffs were pending
at the end of October. The lawsuits allege that the company's recently acquired weed-killing product causes cancer.
Plaintiffs claim that Roundup weed killers, which Bayer acquired in its takeover of US agrochemical firm Monsanto, made them ill and that the company
knew or should have known of the risks but failed to warn adequately.
Bayer rejected all the accusations, claiming there are hundreds of scientific studies and regulatory authorities that show glyphosate, the compound contained in the weed killers, is safe to use.
Glyphosate is the active ingredient in Monsanto's Roundup, which is the most popular weed killer in the US.
"We continue to believe that we have meritorious defenses and intend to defend ourselves vigorously in all of these lawsuits," said Bayer's chief executive Werner Baumann.
Comment:
Oh, they'll defend themselves...by bribery, threats and whatever else it takes:
He acknowledged, however, that
"more lawsuits are to be expected."
There were 8,700 lawsuits against the company as of the end of August.
According to Baumann, "glyphosate is an indispensable chemical for modern agriculture that is safe to use, very effective and saves resources." He explained: "When used appropriately, glyphosate is a completely safe and good product," repeating "completely safe."
The number of lawsuits against Monsanto has been surging lately and, according to expert estimates,
could cost its new owner Bayer billions of dollars in damages in the coming years.
The surge in lawsuits followed the $289-million California court verdict when Monsanto was ordered to pay damages to a man who alleged its glyphosate-based weed killers, including Roundup, caused his cancer.
The US Environmental Protection Agency (EPA) maintains glyphosate is not likely to be carcinogenic. It had labeled glyphosate a carcinogen in 1985, but reversed the position in 1991. The World Health Organization's cancer research agency classified glyphosate as
"probably carcinogenic to humans"
in 2015. California has listed glyphosate in its Proposition 65 registry of chemicals known to cause cancer.