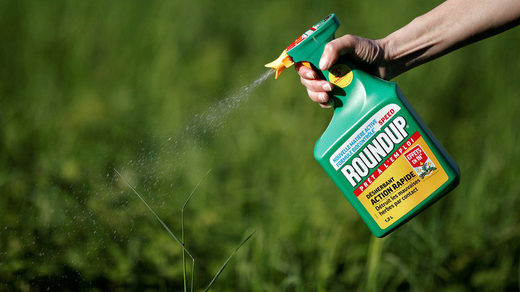 The number of lawsuits against Monsanto has surged from 5,200 to 8,000 and may cost its new owner Bayer billions of dollars in damages in the coming years.
The surge in lawsuits followed the $289-million California court verdict when Monsanto was ordered to pay damages to a man who alleged the company's glyphosate-based weed-killers, including Roundup, caused his cancer. Bayer's shares lost more than 10 percent since then.
When asked whether Bayer would consider settling cases out of court, the company's Chief Executive Werner Baumann said: "We will vigorously defend this case and all upcoming cases."
He said on Thursday: "The number of plaintiffs in both state and federal litigation is approximately 8,000 as of end-July. These numbers may rise or fall over time but our view is that the number is not indicative of the merits of the plaintiffs' cases."
According to Baumann, when Bayer bought Monsanto, it "could not foresee the scope of the current lawsuits." The $63 billion acquisition deal was completed in June. The US Environmental Protection Agency (EPA) maintains glyphosate is not likely to be carcinogenic. Glyphosate is the active ingredient in Monsanto's Roundup, which is the most popular weed killer in the US.
EPA labeled glyphosate a carcinogen in 1985, but reversed its position in 1991. The World Health Organization's cancer research agency classified glyphosate as "probably carcinogenic to humans" in 2015. California has listed glyphosate in its Proposition 65 registry of chemicals known to cause cancer.
"Nothing whatsoever has changed in the regulatory status of the product. There is simply very high demand, and has been for many decades, for glyphosate. It is an invaluable tool for growers," said Liam Condon, head of Bayer's Crop Science division.