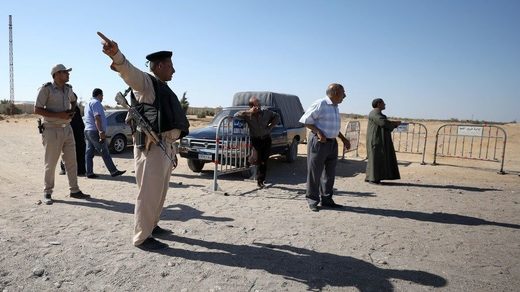 At least seven people were killed and more than a dozen wounded in an attack on a bus transporting Coptic Christians to a monastery in Minya, Egypt, a local archbishop told Reuters.
Heavy gunfire reportedly broke out as a bus carrying Coptic Christian pilgrims was on its way to the Monastery of Saint Samuel the Confessor.
A graphic video purportedly showing the aftermath of the attack has been circulating on social media.
A similar attack occurred in 2017, when masked gunmen opened fire on a bus convoy carrying Copts to the same monastery, killing 28 people and injuring 22.
It's unclear who carried out the attack, with no group claiming responsibility.
Coptic Christians have been repeatedly targeted by terrorists. In August, a would-be suicide bomb attack against Copts in Cairo was
thwarted
after the attacker's explosive device detonated en route to a Christian church, killing only himself. But other attacks carried out by Islamic State (IS, formerly ISIS) have been far more deadly.
In 2016, at least 25 people were killed in a suicide attack on a Christian church. In April 2017, two suicide bombings on Palm Sunday at two Coptic churches in Cairo killed at least 47.