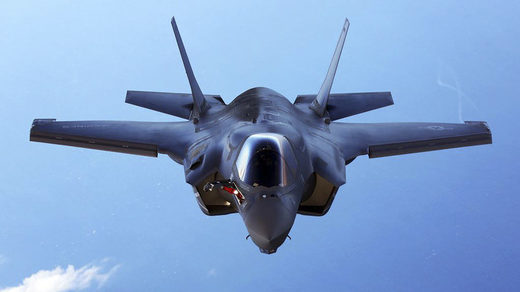 The entire fleet of F-35 fighter jets has been grounded to inspect the aircraft for suspected faulty fuel tubes, the US military said. The decision comes in the wake of a Marine Corps' F-35B crash in South Carolina last month.
The grounding order affects all variants of the advanced fighter jets, including the Air Force's F-35A and the Navy's F-35C.
The engines of the aircraft will be checked for suspected faulty tubes and replacements made where necessary.
The military say that the inspection process is expected to take up to 48 hours.
The decision comes amid the investigation into the September 28 crash, which happened after the F-35B's take-off from an air station in Beaufort.
"The primary goal following any mishap is the prevention of future incidents," said Joe DellaVedova, a spokesman with the Pentagon's Joint Program Office, which oversees the F-35. "We will take every measure to ensure safe operations while we deliver, sustain and modernize the F-35 for the warfighter and our defense partners."
Foreign operators of the F-35, such as Britain or Israel, are also grounding their fighter jets for inspection, according to the JPO statement.