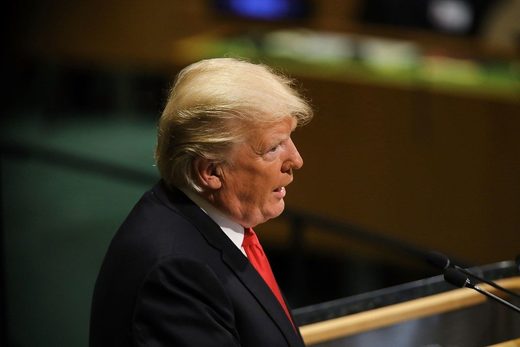 Calling his speech to the United Nations General Assembly on Tuesday "an unbelievable success," Donald J. Trump bragged that he "got much bigger laughs than Obama."
"When Obama spoke at the U.N. he did not get a single laugh-not one," Trump told reporters. "I feel sorry for the people who had to sit through his speeches. They weren't funny at all."
In contrast, Trump said, "I killed at the U.N."
"I had them rolling in the aisles," he said. "Once I started hearing those big laughs, I thought, Poor li'l Obama, he's going to be so jealous."
Trump called the United Nations a "tough crowd" for comedy because the audience is composed of people from around the globe. "I'm sure the crooked media won't give me credit for this, but I'm the only person who can make the whole world laugh," he said.
Andy Borowitz is the New York Times best-selling author of "
The 50 Funniest American Writers
," and a comedian who has written for The New Yorker since 1998. He writes the
Borowitz Report
, a satirical column on the news, for newyorker.com.