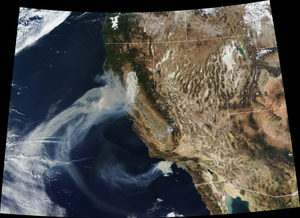 The Camp Fire east of San Francisco and the Woolsey Fire west of Los Angeles make 2018 California's worst-ever wildfire season
A radical inner transformation and rise to a new level of consciousness might be the only real hope we have in the current global crisis brought on by the dominance of the Western mechanistic paradigm.
- Stanislav Grof
Recent Comments
How many times do I have to say this? It's called planetary expansion. We are in the beginning throws of another planetary expansion event. This...
---
Vibrations create the spontaneous goosebumps too <3
---
It appears that the US is the largest single contributor to Israel in the name of the American taxpayers.
---
[Link] October/November 2018
---
When people commit acts of violence upon another, their own soul condition degrades, these acts cause more damage in the long term to the...