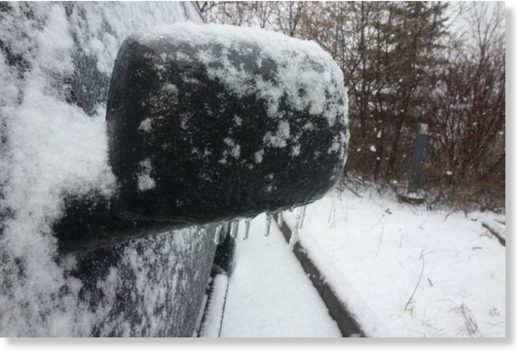 The entire province is feeling the chill this week.
Cooler weather moving into Saskatchewan is translating into snow for some northern parts of the province.
Helen Hhugarth photographed the snow in Wollaston Lake Wednesday morning.
"My bag is packed and ready to go lol," she wrote on Facebook.
Environment Canada was calling for flurries changing to rain during the day before switching back to snow overnight.
By Thursday, northern communities such as Wollaston Lake, Key Lake and Buffalo Narrows could see between five and eight centimetres on the ground
But despite the first snowfall, its not time to write off summer according to senior climatologist David Phillips.
"We think summer is going to come back. I wouldn't write the final chapter on summer-like weather," he said.
Phillips added their weather models predict September will end up warmer than normal.
For now, the cool temperatures are just part of the changing seasons we have to deal with in Saskatchewan.
"Summer wants to hold on and winter wants to get a foot hold. That's the very nature of what our falls our like."