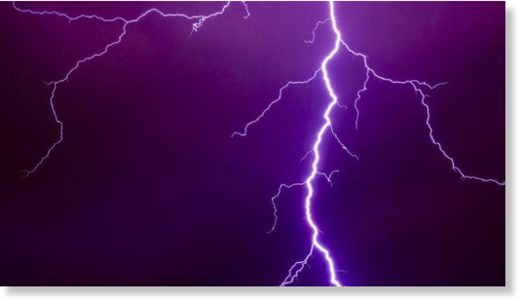 Lightning strikes killed two people in Afar regional state in northeastern part of Ethiopia and claimed the lives of sheeps and goats.
The strike occurred around 10 PM yesterday at Fanti Resu Golina district of the regional state, one of Ethiopia's developing regional states, with majority arid and semi-arid climate conditions.
It also claimed the lives of two sheep and 45 goats.
According to information reached to Ezega.com, the lightning strikes occurred in two places but within the same district.
Two people, six goats and two sheep were killed as a result of the first lightning strike. The other 39 goats were killed by second lightning attack that occurred at the same district.

It is to be recalled that lightning strike killed six people in same region last year.
The dead belonged to the same family.
The Ethiopian Meteorology Agency's in its yesterday's forecast announced the possibility of untimely rain in some parts of the country.