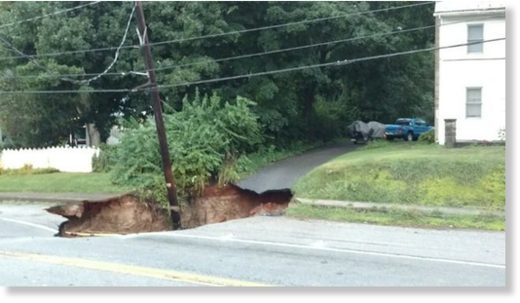 A water main break eroded the soil under an Upper Allen Township road and a sinkhole opened Monday morning.
The sinkhole is in the 800 block of South Market Street.
A utility pole sank and needed to be stabilized, and a home driveway is completely cut off from the roadway.
South Market is closed between East Elmwood Avenue and Shepherdstown Road and could remain shut down for a while because the other side of the road started buckling in the afternoon.
Suez Water said the severity of the break required other utilities to repair lines. Several homes and businesses last water service and are under a boil water advisory.