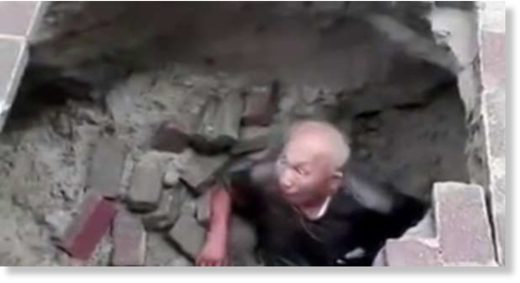 The terrifying moment an octogenarian dropped into a sinkhole that suddenly opened up beneath him in northern China's Jiamusi City on July 20.
The CCTV video shows an elderly man falling into a dark abyss as he walks along the road.
Passersby go to check on him and try to pull him out.
According to reports, the road had not been built well after construction last year and the rain was too much for it to bear.
The man was sent to hospital. He sustained no lasting injuries.