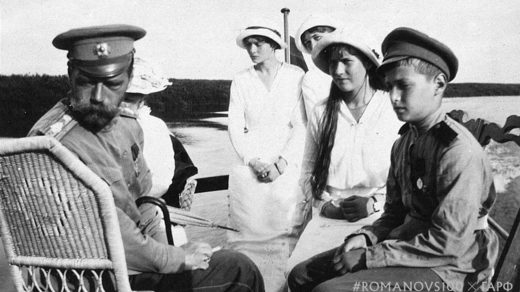 On this day 100 years ago, Russia's last reigning monarch, Tsar Nicholas II, his wife and five children were murdered by the Bolsheviks. Follow #Romanovs100 Live Feed to find out what exactly happened on July 16th-17th, 1918.
16 July 2018
16:55 GMT
It's heartbreaking to see how the royal children had to grow up fast, caring for each other in captivity.
16:50 GMT
Before marrying Nicholas II, Alix of Hesse (later to become Alexandra Feodorovna) had to convert to Orthodox Christianity - she adopted her new religion fervently.
16:46 GMT
Nicholas II and his wife Alexandra Feodorovna were always very affectionate with each other in their correspondence.
16:45 GMT
15:00 GMT
14:50 GMT
Here are some accounts of how life changed when the family was transferred from Tobolsk to Ekaterinburg.
13:49 GMT
Keeping the spirit up in the circumstances the Romanovs and their closest entourage found themselves in was near to impossible.
13:28 GMT
In this letter Tatiana, the family's second-oldest daughter, sent from Tobolsk, it is clear the family were clueless as to where they were heading: they were waiting for poor Alexei to recover. A haemophiliac, any illness posed more danger to him than to others.
12:34 GMT
11:43 GMT
The whole family was deeply religious.