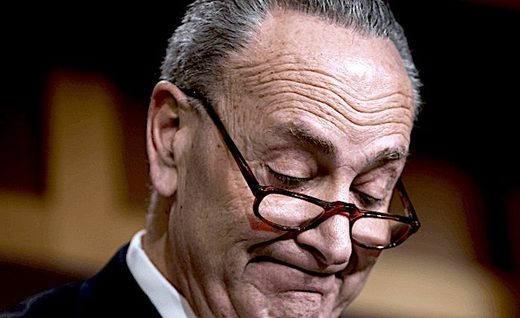 Americans want the President to appoint, and the Senate to confirm, a new Supreme Court justice before the 2018 midterm elections - by a staggering 2-to-1 margin, according to a new poll released Tuesday.
According to a new NBC News/SurveyMonkey poll:
More than six in 10 Americans, or 62 percent, said Trump's nominee, who will be announced on Monday, should be confirmed or rejected before the elections in which control of the House and Senate are at stake. About three in 10, or 33 percent, said the Senate should wait until after the elections, the poll found.
...
The vast majority of Republicans surveyed, 85 percent, said the Senate's vote on the nominee should take place before the election. Roughly six in 10 Independents, or 61 percent, agreed. However, more than half of Democrats, 55 percent, believe the voting on a new justice should wait.
Many Democrats, led by Senate Minority Leader Chuck Schumer (D-NY), have
argued
that President Donald Trump should not appoint a new Supreme Court justice in an election year, and should wait for a new Congress to be seated in January.
They have cited a bogus version of the rule Senate Majority Leader Mitch McConnell (R-KY) applied in 2016,
when he said the Senate should not confirm a new Supreme Court justice in a
presidential
election year.
McConnell, in fact, had cited a "
rule
" created by then-Sen. Joe Biden (D-DE) in 1992, the last year of President George H.W. Bush's first term.
Schumer himself sought to block President George W. Bush from appointing a new Supreme Court justice in 2007 - though Bush had more than a year left in office.
The practical effect of the rule Democrats are seeking to apply would bar Supreme Court appointments in even-numbered years.
But the new poll suggests that the public is decidedly against them, and they barely have majority support among their own voters.
Democrats may be more astute than their leaders. Given that the party has 23 (or 25, including independents) Senate seats up for re-election, ten of which are in states Trump won, versus eight seats for Republicans,
it is entirely possible that the new Congress could be
more
Republican,
meaning Trump would feel greater freedom to choose a more conservative nominee in 2019.
The poll also notes that the Supreme Court battle could be at least a modest factor in the election results: "Sixty-six percent of Democrats and 60 percent of Republicans said Trump's nominee would be an important factor in their vote in the midterms. However, less than half of independents, 46 percent, said it would be on their mind when casting their November ballot.
T
he poll also shows Trump's approval rating improving to 48% approve / 50% disapprove, and Republicans climbing to within 3% of Democrats on the generic congressional ballot.
Joel B. Pollak is Senior Editor-at-Large at Breitbart News. He is a winner of the 2018 Robert Novak Journalism Alumni Fellowship. He is also the co-author of
How Trump Won: The Inside Story of a Revolution
.