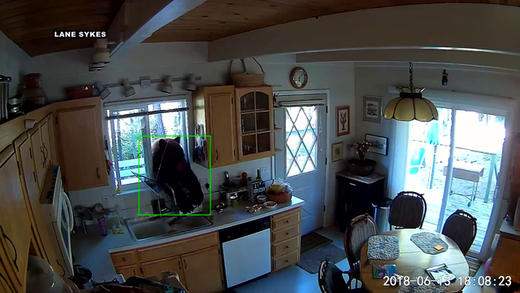 South Lake Tahoe - New video shows a bear breaking into a South Lake Tahoe home on Wednesday.
The homeowners Sykes and Carole Scofield have been living in South Lake Tahoe for more than 20 years.
And they couldn't believe how the enormous creature could fit through the window, although they hadn't locked it.
They weren't home when the bear paid a visit.
You can see in the video that the bear left some marks on the side of the house.
Thankfully, no one was injured...