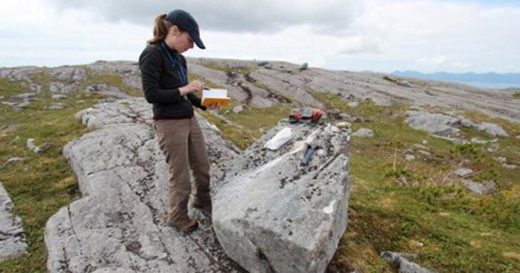 When and how did the first people come to the Americas?
The conventional story says that the earliest settlers came via Siberia, crossing the now-defunct Bering land bridge on foot and trekking through Canada when an ice-free corridor opened up between massive ice sheets toward the end of the last ice age.
But with recent archaeological evidence casting doubt on this thinking, scientists are seeking new explanations. One dominant, new theory:
The first Americans took a coastal route along Alaska's Pacific border to enter the continent.
A new geological study provides compelling evidence to support this hypothesis.
Boulders and Bedrock
By analyzing boulders and bedrock, a research team led by the University at Buffalo shows that part of a coastal migration route became accessible to humans 17,000 years ago. During this period, ancient glaciers receded, exposing islands of southern Alaska's Alexander Archipelago to air and sun - and, possibly, to human migration.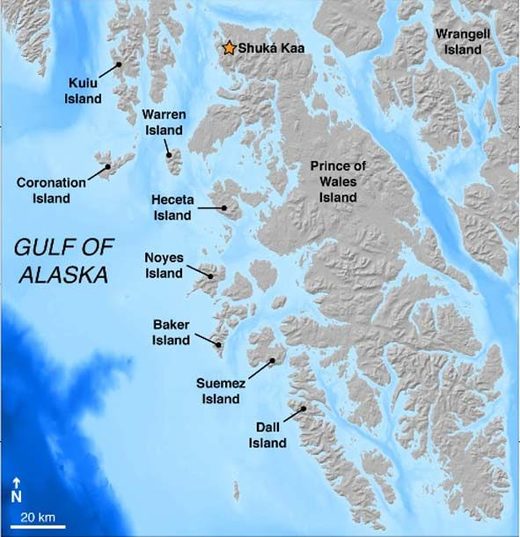 The timing of these events is key: Recent genetic and archaeological estimates
suggest that settlers may have begun traveling deeper into the Americas some 16,000 years ago, soon after the coastal gateway opened up.
"People are fascinated by these questions of where they come from and how they got there," says lead scientist Jason Briner, PhD, professor of geology in UB's College of Arts and Sciences. "Our research contributes to the debate about how humans came to the Americas. It's potentially adding to what we know about our ancestry and how we colonized our planet."
"Our study provides some of the first geologic evidence that a coastal migration route was available for early humans as they colonized the New World," says UB geology PhD candidate Alia Lesnek, the study's first author. "There was a coastal route available, and the appearance of this newly ice-free terrain may have spurred early humans to migrate southward."
The findings do not mean that early settlers definitely traversed Alaska's southern coast to spread into the Americas: The project examined just one section of the coast, and scientists would need to study multiple locations up and down the coastline to draw firmer conclusions.
Read the remainder
here
.