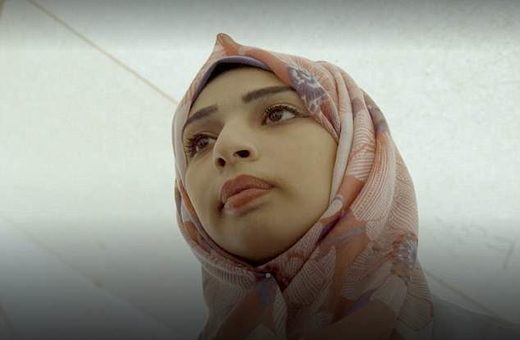 As Palestinians mourn the death of 21-year-old medic, Razan al-Najjar, Israel continues its bombardment of the Gaza Strip
Razan was a 21-year-old from Khuzaa, a small Palestinian village located near Khan Yhunis in the southern Gaza Strip. On June 1st she was shot through the heart by an IDF sniper as she tended to others shot by IDF snipers at the marathon protests held along the Gaza concentration camp perimeter fence since late March. Her story - and thus the story of what is happening there in Gaza - has received negligible coverage in the Western media. And when it is covered, it is covered only sentimentally, without any real context.
In July 2014, Israel initiated another barbaric onslaught on the Gaza strip. Justified by the
kidnapping and murder of three Israeli teens
, a gag order was placed on the media in order to prevent them from detailing the boys' fate while the IDF initiated a massive campaign of terror on the Palestinian people, and religious leaders whipped Israeli public opinion into a frenzy for blood.
Thousands were killed and nearly 100,000 homes were left severely damaged. Max Blumenthal
described
the effect on the small town of Khuzaa as being a 'window into hell'. Every bombed-out home, every cratered street, and every vandalized school lent itself to a vision of "apocalyptic oblivion".
In 2009, when Razan was 11 years old, her neighborhood was
targeted
by the IDF in 'Operation
Cast Lead'
. In the 2014 round of slaughter, 'Operation
Protective Edge
', the IDF demolished Khuzaa homes with civilians still inside - under the pretext of 'preventing rocket fire' and 'ending weapons smuggling.' The IDF instituted a brief, hours-long ceasefire, which became a 10-day siege, cutting the town off from the outside world. Those who attempted to escape by waving white flags were gunned down, AND those who hadn't escaped by July 25th
met a 'violent end.'
The dead were left to rot where they fell until the IDF ended the siege in August and survivors returned to bury their dead and rebuild.
In interviews she gave since the beginning of the March of Return, Razan showed no signs of the scars of her past. She was, instead, determined. One reason why can be found in a message Blumenthal discovered written on a shelled Khuzaa school. It reads:
It always seems impossible until it's done
Stay alive
Look to the future
No negative thoughts allowed
In such a small town one imagines Razan found inspiration in these and similar messages. Despite the horror that surrounded her, her dream was to become a nurse. She would help others survive.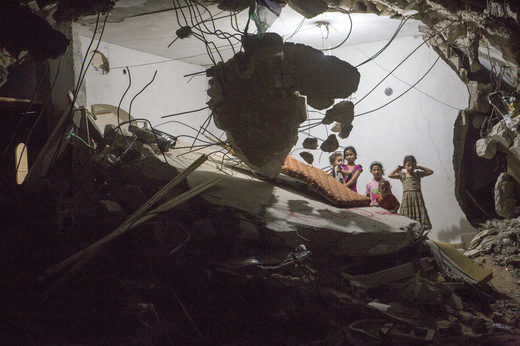 Stay Alive
Her family, like the majority of those on the Strip, faced significant financial hardships. Thus Razan was forced to drop out of nursing school and to rely instead on training programs. Upon completion she still had to volunteer her services due to a lack of steady work. She volunteered for the Palestinian Medical Relief Society and, when the March of Return began, she enthusiastically volunteered to help those wounded by the IDF.
And she wasn't the only one. Most of the medical personnel in the Strip are working without a real salary. They don't have enough beds to treat all the wounded. And even if they did, they have a shortage of electricity and equipment to adequately tend to people's wounds.
As if this weren't enough, the volunteer medics are themselves regularly targeted. From day one, Razan reported that the work was the hardest she ever experienced, facing constant tear gas and sniper fire:
"Today I was almost shot, but, thanks for God's mercy, I was safe. And also yesterday, I was suffocated from the tear gas. I fainted for about an hour. I woke up in an ambulance, and I left it. I went crazy, because I wanted to continue my work and my journey. I came to give care, not to get care. With all pride, I want to continue 'til the last day."
In another interview she
stated
,
"We witness a lot of attacks by the Israeli forces - paramedics and journalists are targeted. I call on the world to look and see why the Israeli forces are targeting us. We are not doing anything. We are just rescuing injured people and healing their wounds."
Her last Facebook post reportedly read:
"I am returning and not retreating. Hit me with your bullets. I am not afraid."
Before her death was added to the list, 223 medics had been injured and one had been killed. His name was Mousa Jaber Abu Hassanein, and he was murdered hours after he rescued a Canadian doctor. On June 1st, while attempting to rescue a man crying out for assistance, Razan was shot in the chest. She was wearing her white medic's uniform, away from any 'legitimate' military targets, and with her hands raised. She died moments later.
Razan's blood-stained white medic vest was carried alongside her body at her funeral. Thousands attended in an outpouring of grief. If her murder was deliberate, it was no doubt intended to once again demoralize the Palestinian people and incite further acts of violence. Outraged, protesters left her funeral to storm the security fence,
throwing stones
at soldiers.
5 more were subsequently shot.
The world will probably never know who shot al-Najjar, nor the individuals responsible for the deaths of the 120 other protesters, nor who is responsible for the maiming of thousands of others. This is the impunity of Israeli culture, backed up by the US.
As I stated in a
previous article
, the official Israeli policy toward the Gaza Strip, from the time they stole the land from Egypt to today, involved targeting every single individual through 'suffocation and imprisonment'. As Prime Minister Levi Eshkol stated:
"Precisely because of the suffocation and imprisonment there, maybe the Arabs will move from the Gaza Strip. Perhaps if we don't give them enough water they won't have a choice, because the orchards will yellow and wither."
Gaza received precisely that suffocation and imprisonment, but its two million prisoners are not allowed to move. This is why Norman Finkelstein can justifiably say that their treatment is the moral equivalent of Nazism. This is why it matters not whether her death and the deaths of other protesters was completely intentional, completely unintentional, an act of nature, or an act of Yahweh. Here is a visual of the Gaza Strip, along with its 'fences,' courtesy of the United Nations: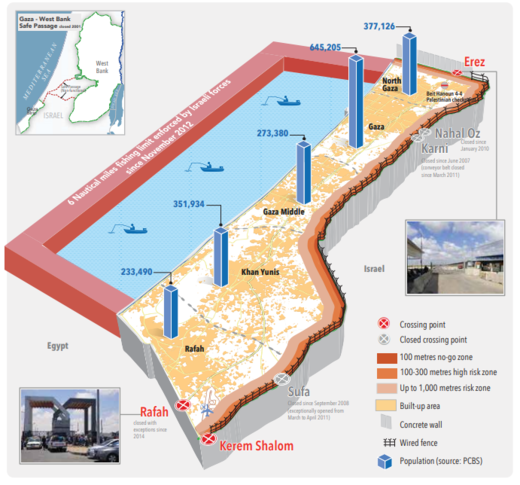 Gaza's 'inhabitants' can't even stray out of officially-recognized fishing zones without being
murdered
.
Just as in past episodes, the Israeli media reports that Israel was 'attacked' first, thereby 'justifying' increased Israeli bombardment of the Strip. Global media then faithfully parrots this line. From recent
reports
:
Israeli air force jets have bombed several military posts and facilities in the Gaza Strip belonging to Hamas, hours after rockets were fired from the territory at Israel.

Security sources and local media reported that Israeli jets and drones carried out strikes on three military facilities belonging to the Islamist movement in the towns of Rafah and Khan Younis in the southern Gaza Strip and in eastern Gaza City on Saturday. No injuries were reported.

The strikes came hours after unknown militants fired two missiles and four mortar shells from the Gaza Strip into Israel, according to Israeli media, which said that there was no damage or injuries.
Razan al-Najjar gave her life to the last day to help those wounded in the March of Return. Just as with the murder of American volunteer Rachel Corrie, Razan's murder reveals the cold-blooded impunity saturating Israeli culture: "we will do whatever we want and there's nothing you or anyone else can do about it."