About dangibbee
Name: Corey Schink

Corey Schink was born and raised in the Midwestern United States, where he worked on farms and as a welder, musician, and social worker. His interests in government, philosophy and history led to his writing for SOTT in 2012 and to becoming a SOTT editor and Truth Perspective co-host in 2014. He now resides in North Carolina, where he enjoys the magnificent views of the Appalachian Mountains.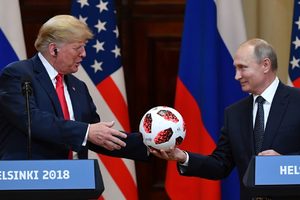 So much winning
Dante once said that the hottest places in Hell are reserved for those who, in a period of moral crisis, maintain their neutrality.
- John F. Kennedy
Recent Comments
Anything about Clapper or said by Clapper should be in the "Don't Panic Lighten Up" section of SOTT. He was a known liar, now h is simply no...
---
This manufactured hate against Russia? There is always a hidden agenda. In this case I believe it is to create movement to replace the government...
---
It is easy to see than the Trump Putin meeting was an unbelievable success. This can be measured by the volume of the screaming by the left, the...
---
Well said. Attend, all ye who wish to understand!
---
And sometimes we find that bureaucracies promote a undisclosed hidden agenda that is geared to creating modern slavery that benefits the gov...