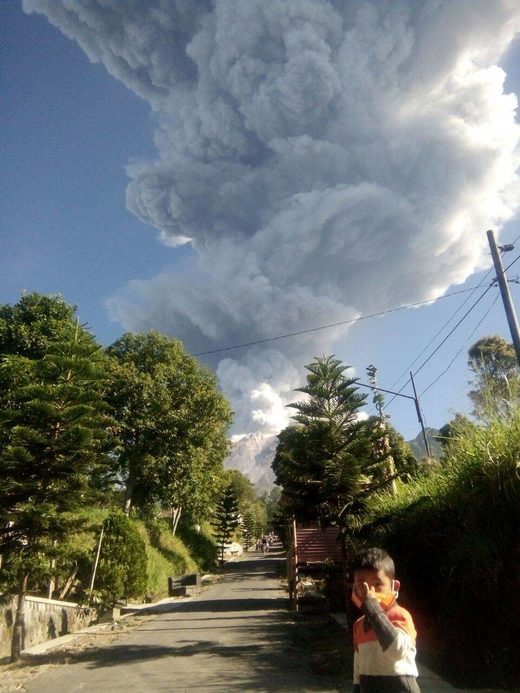 Indonesia raised the flight warning around the Mount Merapi volcano in Magelang, Central Java to its highest level on Friday (Jun 1) after it sent
a towering plume of grey ash more than 6km into the air, its biggest eruption this year.
The Volcano Observatory Notice for Aviation (VONA) issued a code red warning alert, which means that a volcanic eruption is underway with significant emission of ash into the atmosphere.
However, the National Disaster Mitigation Agency (BNPB) said the latest eruption
lasted about two minutes
and the Adi Sucipto International Airport in Yogyakarta remains open.
Mount Merapi is about 28km from the city of Yogyakarta.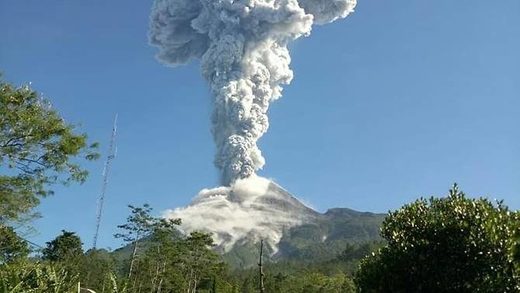 "The volcanic ash is expected to fall around the west side of Mount Merapi. The wind is blowing more dominantly on a southwest direction," said BNPB's spokesperson Sutopo Purwo Nugroho in a statement on Friday.
An aviation code red alert does not mean that nearby airports need to be closed, but they will need to be on the lookout, depending on the strength of the eruption, and the wind direction.
BNPB said the eruption has not caused panic among residents living near the volcano, and there is no need to conduct an immediate evacuation.
The agency also urged the public to remain calm.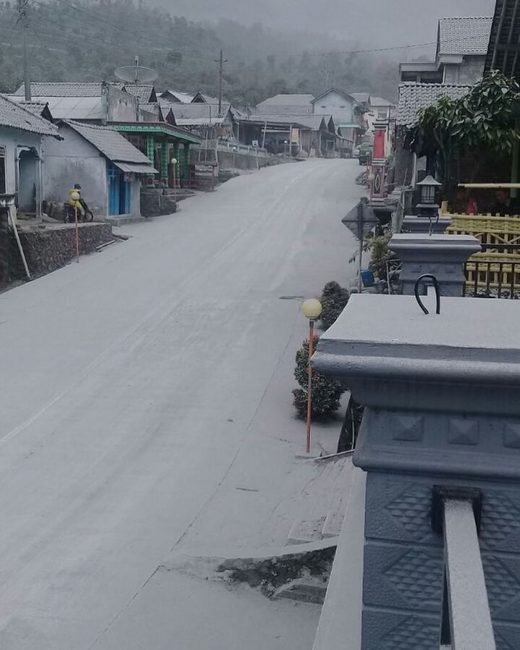 On 21 May, the centre for volcanology and the geological disaster mitigation raised the alert level of Mount Merapi from normal to cautionary after increased phreatic eruptions
, which happen when magma heats up groundwater and vapour is released under pressure.
Authorities have prohibited any activities around a radius of 3km from the volcano.
Mount Merapi volcano, one of Indonesia's 129 active volcanoes, has been regularly erupting since 1948. A series of eruptions in 2010 killed more than 350 people.