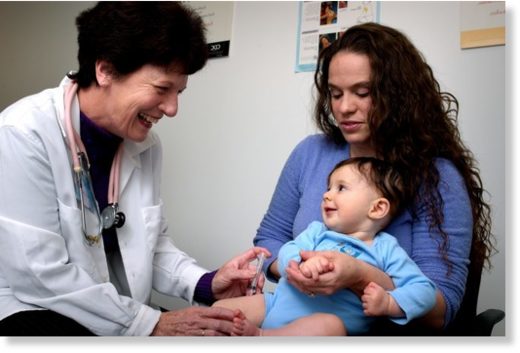 Most cases of contagious disease reported in Nouvelle Aquitaine, as health authorities reveal more than 2,000 cases reported in 2018
More than 2,000 cases of measles have been reported in France in 2018, according to official figures, with Nouvelle Aquitaine bearing the brunt of the disease.
Santé publique France blamed falling vaccination levels as it reported that 21% of cases ended up in hospital: "87% of measles cases occurred in subjects who were not vaccinated or not adequately vaccinated," the health agency pointed out in its weekly bulletin devoted to the illness.
The outbreak has prompted health officials to issue a reminder to anyone born after 1980 or who are parents of children aged 1 year or more to check they have had two doses of measles vaccine.
It pointed out that 48% of cases this year have been reported in Nouvelle Aquitaine, where an epidemic has been declared, while the highest number of new cases was reported in children under one year old.
Following a rapid rise in the number of cases in the early weeks of the year. After a peak in cases in the final week of March, the outbreak appeared to be in decline - but data from SOS médecins - not yet confirmed by emergency health officials - suggests the number of cases is on the rise again.