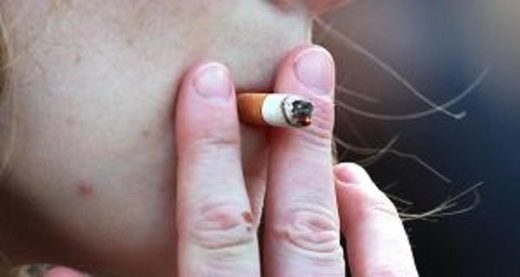 The Government is to extend the ban on smoking where food is served to include outdoor areas.
Fine Gael Senators have tabled a private members motion calling on the Minister for Health Simon Harris to change legislation or issue directions via a statutory instrument to address the gap in current legislation.
Mr Harris is to ask for Cabinet approval at Tuesday's meeting to accept the proposal.
The initiative was spearheaded by former minister for health James Reilly, who has said it should no longer be acceptable for people to smoke where others are eating.
An unintended consequence of the smoking ban has been the prevalence of smokers in the outdoor areas of bars, cafés and restaurants, Mr Reilly said.
"This means that nobody can enjoy a meal outdoors on a sunny day in this country, without having to inhale other people's smoke.
"Anyone spending their hard-earned money in a restaurant or café should be entitled to enjoy their meal in a smoke-free environment."
Ireland has set a target of being tobacco free by 2025. Currently smoking is prohibited in the workplace as well as restaurants, bars, education facilities and public transport.
The ban was recently extended to smoking in cars where young children are present.