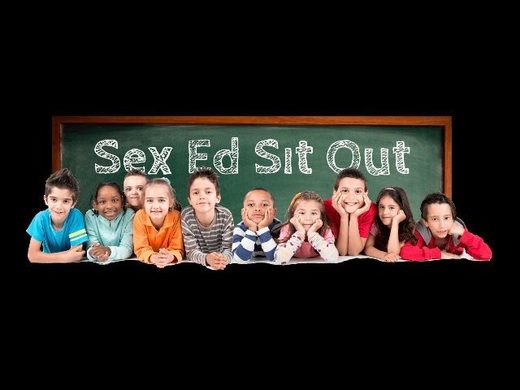 Parents in cities across the U.S. as well as Canada, Australia, and now, the U.K. are pulling their children out of schools Monday to protest what they view as "pornographic," "gender-bending" sex ed
curricula
conducted and promoted by taxpayer-funded Planned Parenthood.
"A few of us moms were disgusted by the evidence we were seeing on social media of graphic sex ed in the schools and the stories about gender transition parties and teaching kids to question their gender,"
Sex Ed Sit Out
organizer Elizabeth Johnston - the "Activist Mommy" - tells Breitbart News. "So we decided to stop griping about it and actually do something about it."
The protest has taken off from Charlotte, North Carolina, to about 15 other cities, including Austin and San Antonio, Texas; Spokane, Washington; Garden Grove and Sacramento, California; Evansville, Bloomington, and Indianapolis, Indiana; Decorah, Iowa; and Martinsburg, West Virginia.
Internationally, protests are planned for London, Harrow, U.K.; Calgary, Alberta, Canada; Vancouver, British Columbia, Canada; Victoria, British Columbia, Canada; and Mulgrave, Victoria, Australia:
"We had no resources, so initially, we were just going to do it in Charlotte because we thought we could manage just one event," Johnston explains. "And there was such a cry from parents across the globe to help them push back against the graphic gender-bending sex ed in their schools that we just had to step out and keep the ball rolling":
On Monday, the parents plan to send the same letter to school principals explaining the absence of their children. The letter reads, "Pornographic sex ed is being implemented across our globe in an attempt to indoctrinate our children with 'sexual rights.' This is unacceptable and [I am] joining others both nationally and globally in taking a stand to say 'enough!'":
The parents will hold protests and press events on Monday as well.
PJ Media's Megan Fox recently
wrote
about a mother in St. Mary's County, Maryland, who was arrested for attempting to enter a library-based Planned Parenthood-led sex ed class for teens that did not allow parents. The instructor for the class was reportedly Bianca Palmisano, keynote speaker of SlutWalk in 2013 and defender of the sex work industry and legalization of prostitution:
Though Johnston herself is a homeschooling parent, she notes most of the parents organizing the
Sex Ed Sit Out
are public school parents, teachers, and former teachers.
"I personally represent the millions of taxpayers who are homeschoolers and - even though we do not utilize the services of the public schools - we are disgusted that our money is going to teach children how to question their gender, perform anal and oral sex, and masturbate," she asserts.
Johnston says whether children attend public schools or homeschooling parents are paying taxes to support public schools,
more parents are finding that school officials and school boards are refusing to listen to their concerns about the graphic sex ed curricula.
She adds one of the most effective outcomes of her group's work thus far has been to expose what organizations that teach sex ed in schools, such as Planned Parenthood, the ACLU, and the LGBT rights group Human Rights Campaign (HRC), have kept secret.
Among the sponsors of Sex Ed Sit Out is Family Research Council:
"Educational bureaucrats would rather have the school funding that comes with providing these sex ed programs than do what is right by our children," Johnston says. "We have exposed what they are doing."