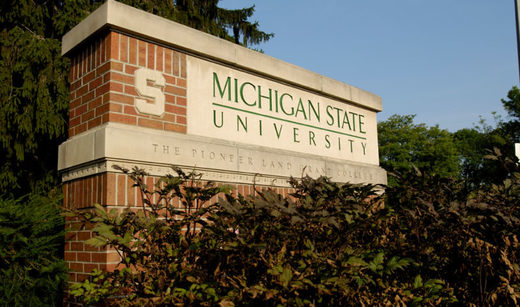 Michigan State University's alumni executive director is under investigation by the school's Title IX office and has resigned, the school confirmed to the Free Press.
Scott Westerman, associate vice president for alumni relations and executive director of the MSU Alumni Association, told the school his resignation will take effect July 31. His resignation letter said he was moving to Florida to be closer to family and return to the private sector.
Bob Thomas will serve as interim director of the MSU Alumni Association while a search for a new executive director is conducted, MSU spokeswoman Emily Guerrant told the Free Press after the newspaper asked about Westerman's status.
A complaint was filed against Westerman with the school's
Office for Institutional Equity
on Feb. 9, Guerrant confirmed. The investigation is ongoing. Further details weren't available. The OIE investigates discrimination, harassment, and violations of the school's Anti-Discrimination Policy and Policy on Relationship Violence and Sexual Misconduct.