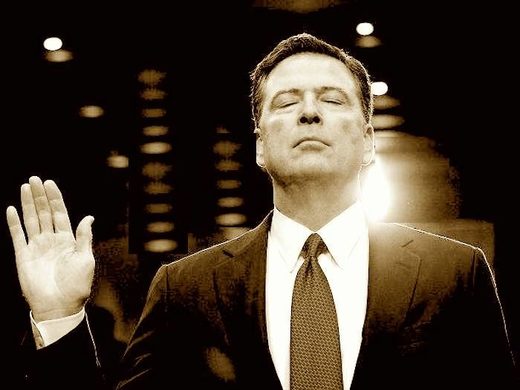 Principled Leadership.
Fired FBI Chief James Comey writes in his new book
A Higher Loyalty
that he let presidential polls determine how he decided that Crooked Hillary was innocent of crimes in the FBI criminal probe.
Vox reported:
In his new book A Higher Loyalty, former FBI Director James Comey admits what most observers had inferred: that the overwhelming conventional wisdom that Hillary Clinton was going to win on Election Day played a role in his fateful decision to refocus the campaign on the email matter in late October.

"It is entirely possible," Comey writes, "that because I was making decisions in an environment where Hillary Clinton was sure to be the next president, my concern about making her an illegitimate president by concealing the restarted investigation bore greater weight than it would have if the election appeared closer or if Donald Trump were ahead in all polls. But I don't know."
Once again, Trump was right for firing this buffoon.