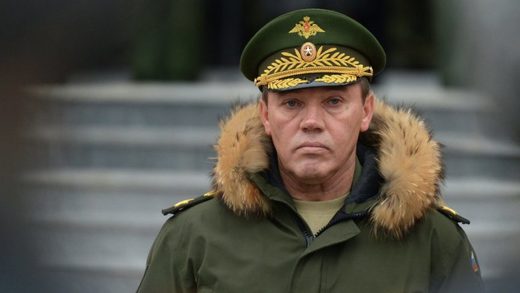 Russian military advisors assist nearly all units of the Syrian government's armed forces in planning military operations, the chief of the Russian General Staff, Army Gen. Valery Gerasimov, said on Wednesday.
"We cooperate closely with the Syrian government troops, our advisors are attached to nearly all units," Gerasimov said in an interview with the
Komsomolskaya Pravda
daily.
He said that
"any military unit - a battalion, a brigade, a regiment, a division" has Russian military advisors and their assistants
- intelligence and artillery specialists, military engineers, as well as translators and other officials.
"They, in fact, plan combat operations and assist in commanding those units while they fulfill their combat tasks. In all directions, those operations are a part of a single strategy, a single plan, guided from the grouping's command center in Hmeymim," the chief of the Russian General Staff said.
Gerasimov added that the work of Russian military advisors and other Russian support to Syrian troops is one of the reasons to keep Russian military bases of Tartus and Hmeymim. Another reason is to protect Russia's own interests in the Middle East, he added.