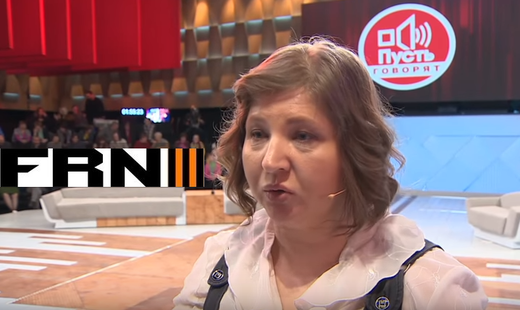 Viktoria Skripal, niece of poisoned former spy Sergei Skripal, read out a copy of a letter to the British Prime Minister Theresa May, on the Russian talk show
Pust Govoryat
(Let Them Talk) Moscow on Saturday.
"Another reason [why I was refused a visa] is because I did not specify the date of my return, but when I filled in the application at the consulate, we discussed how could I specify the return date, if I did not know what their state was at that time? What if they needed my help? How could I specify my return date?" Viktoria Skripal said.
"There was another indication [why I was refused a visa], saying that Sergei Viktorovich [Skripal] was not in a good condition to talk to me and [another reason was that] I had never been to the UK," she continued. "As soon as I saw the refusal [in the visa], I said that I would write directly to Theresa May and the UN."
Viktoria then proceeded to read out her letter.
"Dear Theresa May,

I have spent the last week collecting documents for a visa. I traveled between Moscow and Yaroslavl, the city where I live, to issue additional papers. For one of the papers, I was forced to tell the elderly mother of Sergei Viktorovich [Skripal], who is 90 years old, that he is in the hospital. I did not want to do this, so that my grandmother would not worry, but I had to do it. Before that, she was the only person in our friendly family who did not know about what had happened. We spent the entire month in hell without sleep, [with] tears and anxieties for our relatives. The whole family was very tired during this time

. I cannot describe that feeling of relief and happiness, when we heard that Yulia and Sergei Viktorovich [Skripal] are alive. The main thing I wanted now is to see them personally in order to tell our grandmother about the state of health of her son and granddaughter, but I was refused a visa.

Now, the whole world is talking about an unprecedented political scandal. But in the epicenter of this scandal, there are real people; this is our family, which needs now to be together. We want to see relatives and support each other, because this is a basic human desire - to be with those you love at a difficult moment. I'm sure that this desire is clear to you, too. I will collect all the missing documents and I hope that bureaucratic tricks will not divide me and my loved ones. My passport is still in the British Consulate.

I urge the UK and you personally to reconsider the decision to refuse a visa. I will try [to get a visa] through the Foreign Ministry and the media. Perhaps you can somehow convey [my appeal to Theresa May]. I will try to do this in all available ways, so that this message reaches her. Maybe there [her] email address is somewhere, maybe I'll find it and send it to her. I will do my best."