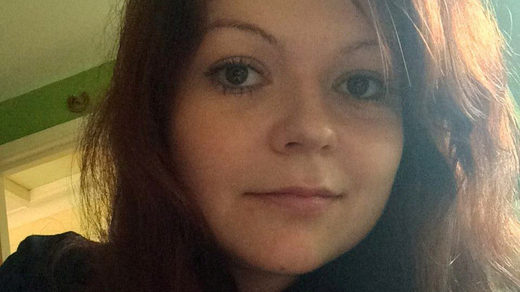 Sergei Skripal's niece has been denied a visa to enter the UK after claiming she would come and take her relatives back to Russia.
Viktoria Skripal had planned to travel to Britain after her uncle Sergei Skripal and his daughter Yulia were exposed to a chemical agent in Salisbury on March 4.
The UK Home Office said on Friday that Viktoria is not being granted a visa to come to the UK. "We have refused a visitor visa application from Viktoria Skripal on the grounds that her application did not comply with the Immigration Rules," a Home Office spokesman said.
Viktoria was behind the first public statements from either of the Skripals and the world's media this week when she released a recording of a phone call with her cousin Yulia.
In the clip, the two discussed Viktoria getting a visa. Yulia flatly told her she would not be granted one.
"Vika, nobody will give you a visa," Yulia said.
She said she and her father were fine and there were no life changing injuries. She gave little detail other than to say they would address one issue at a time.
Russian Ambassador Alexander Yakavenko said the embassy is currently getting its information from the mainstream media, after being locked out of Britain's investigation. He says requests for access to the Skripals have been repeatedly denied.