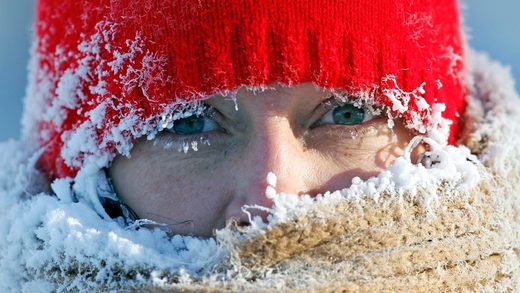 Several stories appearing in local media this week highlight changing environmental conditions in western Canada, and suggest a continued overall pattern of cooling and not warming, as some climate change pundits still maintain.
From
The Weather Network
spring forecast...
Much of Canada has struggled to maintain any consistent warm weather, and that struggle will continue through most of April as winter will still have a few more parting shots for most Canadians. The coldest weather (relative to normal) will be found across western and central Canada.
British Columbia



The arrival of consistent spring weather will be delayed this year across the province. Cooler than normal temperatures are expected, especially during the first half of the season across most of B.C.
Prairies



Consistent spring weather will be delayed this year as we expect a colder than normal March and April across the region.
Ontario and Quebec



A sluggish start to spring is expected as colder than normal temperatures will dominate during the second half of March and much of April. In addition, we have a higher than typical threat for winter-like storms, especially for central and northern regions.
And this story from the
CBC
...
'Volatile' Sask. spring brings record lows as cold as - 39 C



Biting cold is bearing down on most of Saskatchewan this holiday weekend and an Environment Canada meteorologist says not to expect any reprieve until after the first week of April.

Amanda Prysizney is a decision support meteorologist for Environment and Climate Change Canada.

She said temperatures across most of Saskatchewan are between about 10 and 15 degrees below normal for this time of year.

The northern community of Key Lake experienced a record-setting minimum of - 39 C on March 29. The previous record was set in 1977, when the minimum temperature was 26.7.

"It looks like the start of a rebound into more seasonable temperatures won't happen until about April 9th or so, give or take a day," said Prysizney.

Record-setting weather was also making news in Saskatchewan early last April, but for very different reasons.

On April 7 last year, Saskatoon, Kindersley and Elbow all experienced record-breaking highs of between 20 and 21.7 C.

Prysizney said spring weather was known to be "volatile," with the possibility of extreme differences in temperature and conditions.

"Temperatures this far below normal aren't quite as common but in the springtime anything goes," she said.

The cold temperatures are being created by an Arctic vortex sitting over the central Arctic, said Prysizney, coupled with a system over B.C. A north-westerly flow from that system is bringing the cold air south into the Prairies.
And finally, a local story documenting
record breaking snowfall
in the city of Grande Prairie...
Grande Prairie has unofficially broken a more than 30 year old snowfall record. Environment Canada says a total of 12 centimetres of snow was recorded at the Grande Prairie Airport on Monday, passing the previous record of 11.6 centimetres set on March 26, 1987.

Another 0.4 millimetres of rain also fell Monday. City Transportation Services Manager Robert Carroll says there are no plans to start a residential snow removal cycle just yet. The snowfall warning for the region has ended.