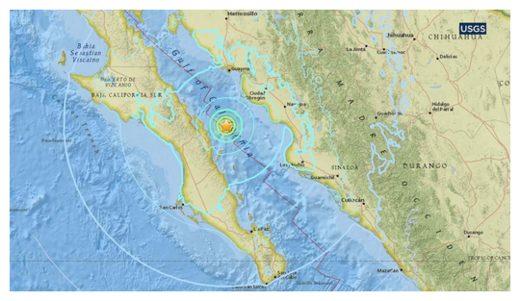 Gulf of California-- A preliminary-magnitude 6.3 earthquake struck Friday morning in the Gulf of California, just west of Mexico's Sinaloa state.
The quake struck at 8:17 a.m. PT and was centered about 48 miles north-northeast of Loreto,
according to the U.S. Geological Survey.
There were no immediate reports of injuries or damage.