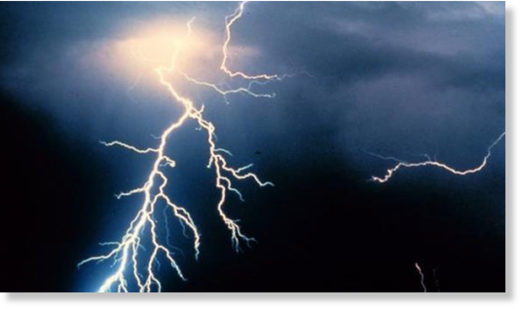 A Karoi man was struck by lightning while seated under a tree during a thunderstorm. Mashonaland West police spokesperson Inspector Clemence Mabgweazara said Mr Tatenda Hotel (22) died on Tuesday afternoon at Vuka Farm after being struck by a lightning bolt.
Mr Hotel was in the field with his friend Mr Peter Golden (24) when he sought refuge from the rain under a tree. While seated under the tree, Mr Golden decided to continue with his work in the field, while Mr Hotel stayed behind.
"Golden left Hotel sitting under the tree as he commenced his work, but immediately Hotel was struck by a lightning bolt and died on the spot," said Insp Mabgweazara. After noticing what had happened, Mr Golden rushed and informed the owner of the farm, Mr Godfrey Musaniwa, who made a report at Karoi rural police station.
Police attended the scene and later transported Mr Hotel's body to Karoi District Hospital. Insp Mabgweazara urged people to avoid seeking shelter under isolated tall trees and using electrical gadgets such as mobile phones when it is raining. He also advised children against swimming or crossing flooded rivers.