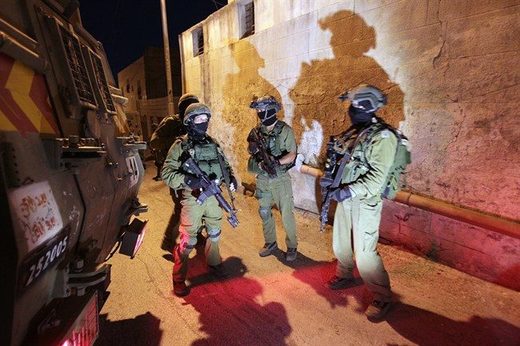 Israeli forces detained at least 28 Palestinians overnight between Tuesday and Wednesday from the occupied West Bank and East Jerusalem, according to official Palestinian and Israeli sources.
The Palestinian Prisoner's Society (PPS) reported that 14 Palestinians were detained from the West Bank.
According to the group, the Israeli army detained four Palestinians in Bethlehem,
including a 15-year-old,
three from the Hebron area, three from the Ramallah district, two from Jenin and two from the Nablus district.
PPS added that Israeli police forces also detained 11 Palestinians in occupied East Jerusalem.
The group said that as of Tuesday, the total number of Palestinians detained by Israeli forces since the beginning of the protests that followed US President Donald Trump's' recognition of Jerusalem as Israel's capital was 490, including 148 minors and 11 women.
Israeli military raids into Palestinian cities, towns, and refugee camps are a near daily occurrence.Prisoners rights group Addameer recorded 6,198 Palestinians were detained by Israel as of October.
The group has estimated that some 40 percent of Palestinian men will be detained by Israel at some point in their lives.