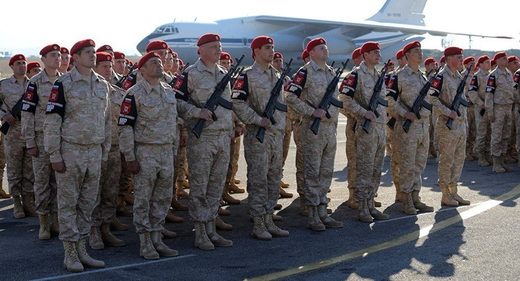 Russian troops have completed their pull-out from Syria after the official end to the anti-terrorist operation announced by Vladimir Putin. As Russia's defense minister presented the final data on Russia's 27 month-long mission at a meeting of an internal military panel on Thursday, Sputnik listened in and summarized the most significant figures.
Pinpoint Precision
Russian Aerospace Forces carried out
34,000 sorties
. 100 more strikes were carried out by Russian Navy vessels and subs.
Goodbye Jihadists
60,318 terrorists, including 819 commanders, were killed.
2,840 of the militants killed were Russian-born.
Farewell to Arms
718 clandestine arms factories were destroyed
by the Russian military, while the combined efforts with the US and European powers also saw the elimination of Syria's chemical weapons stockpile.
Weapons Testing
The operation saw the testing of
215 new weapons systems
, allowing for almost 702 bugs to be fixed. It also saw the first military deployment of the
Admiral Kuznetsov
aircraft carrier.
Prelude to Peace
Russian forces
helped liberate 1,024 cities and settlements
, while demining units
cleared 17,138 buildings
and other structures of tens of thousands of pieces of unexploded ordinance.