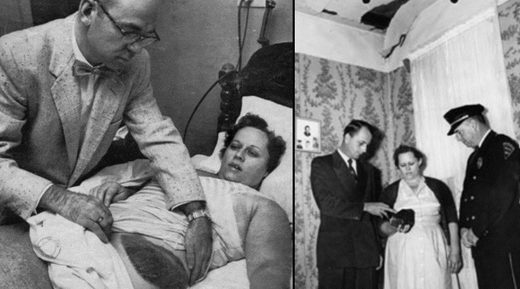 The state of Alabama is known for many things; football and politics come immediately to mind.
Well, you can add another item to the state's unique history and that is, Alabama is the only place in the world where it's confirmed a person was struck and injured by a falling meteorite.
On this date in 1954, Mrs. Ann Hodges was lying on her couch in her Sylacauga home, when a nine-pound meteorite crashed through her roof.
The extra-terrestrial stone struck her hip and created a football sized bruise.
Both state and national scientists examined the fragment.
According to the Alabama Museum of Natural History, the meteor was seen streaking through the sky by people in several states. Scientists theorized the meteor exploded before crashing to earth.
After the event, Mrs. Hodges' home became a busy tourist attraction.
After getting back the meteorite from the federal government, the Hodges tried to sell it, but eventually donated it to the University of Alabama where it can still be seen today.