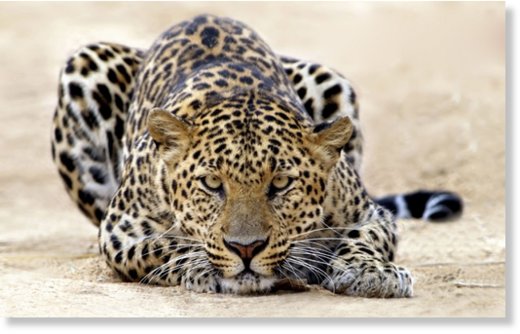 The wildlife department has stepped up efforts to track down a maneating leopard in Kinnaur that mauled a 74-year-old woman to death in the district's Ribba village, said a forest official on Saturday.
Kaman Devi was killed on Thursday morning, with the big cat decapitating the woman and taking her head with it.
The claw marks on the woman's body confirmed it was an attack by a leopard, said the official.
This is the second such incident in the village since May, when a leopard had attacked and killed one Lapsar Devi (74).
The department has ordered that the leopard be caught or killed. Sources in the department said the incident took place around 8.30am, when the woman was outside her home. Rampur chief conservator of forests (wildlife) said in a press release that the leopard pounced on the woman and dragged her to a distance from the courtyard.
The sources said her family came to know of the incident when the woman's niece found blood marks in the courtyard. The police were informed, after which police and ITBP personnel launched a search in the area and found Devi's headless body 500 meters from the house.
The incident has triggered panic in the area. Himachal Pradesh principal chief conservator of forest (wildlife) R C Kang said they were keeping a "strict vigil" in the area and forest department teams were making efforts to track down the leopard. "Trap cages have been set up along the route of the leopard to capture the animal," said Kang.
Kang said the divisional forest officer had visited the spot and taken steps needed to ensure the safety of villagers. "Rs 25,000 has been provided as relief to the family, while Rs 1.5 lakh interim relief would also be provided to the family later," he said.
He said the leopard had been declared a man-eater and orders had been issued that the leopard be identified and captured if possible, otherwise hunted as it has become dangerous to human life.