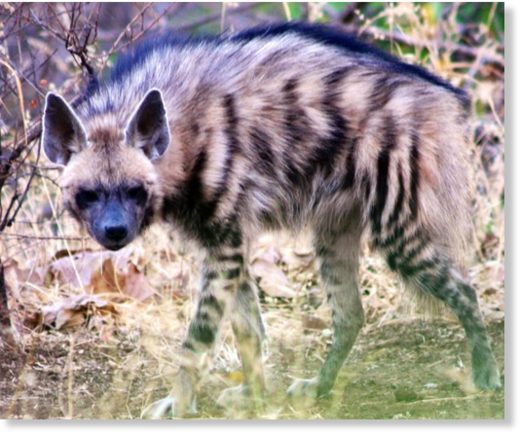 A woman and a man were severely injured after a striped hyena attacked them
in their farms in Chhota Udepur on Friday.
The duo were rushed to a private hospital in Chhota Udepur town for treatment.
The hyena first attacked Khusli Rathwa at her farm in Dhanpur village on Friday morning when she was working there.
According to sources, the hyena injured Khusli on her head and right hand.
When she screamed for help, locals rushed there and tried to drive the animal away by pelting stones at it.
The hyena then fled from there and went to nearby Morangana village, where it attacked Jagan Rathwa.
Jagan, too, was working at his farm when the animal pounced on him.
The hyena injured Jagan on his hands and chest.
On being attacked, Jagan shouted for help when a few people working in a neighbouring farm reached there and drove the animal away.
While, Jagan's health was stable,
Khusli was critical until Friday night as she was injured her scalp and her left was broken due to the attack.
Locals said that the animal, which is
usually found only in forest areas,
must have entered vicinity of human population in search of food.