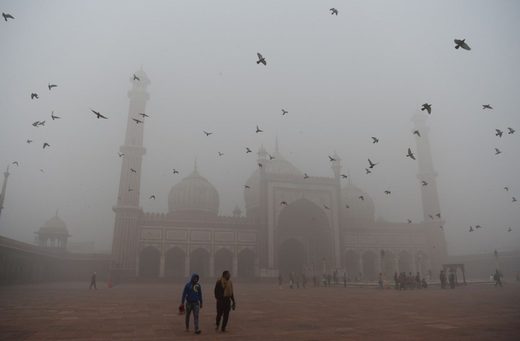 The Indian capital, New Delhi has declared a medical emergency as smog continue to blanket the densely populated city. Since Tuesday,
India has recorded air quality readings in excess of 960
. This is as
World Health Organization (WHO) caps air purity at 25 with any reading beyond it considered unsafe.
A situation that has cut off many necessary daily activities to the 18 million plus residents as visibility and breathing in the heavily polluted air is hard. According to a report by Cable news network (CNN), a government minister in the Ministry of Environment, Forest and Climate Change, Mahesh Sharma has blamed the unusually high pollution levels on a lack of wind and change in humidity levels.
Against a backdrop of online criticism on the slow pace of reaction, the government has introduced a host of measures to un-choke the city. It began will a closure of all schools, ban of crop burning in Delhi and surrounding states, vehicle emissions limited to only public transport and now a total on the entry of trucks and construction activities.
American news outlet,
New York times
in an article 'In India, Air So Dirty Your Head Hurts' says, most people feel nauseated all day, like from a never-ending case of car sickness. It further adds that the air tastes smoky and irritates the throat, and in some neighborhoods, it smells like paint.