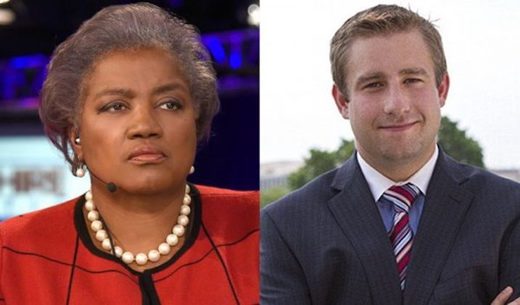 Yesterday The Duran reported
the stunning revelation that DNC cheater turned DNC turncoat, Donna Brazile went on ABC's This Week on Sunday to proclaim that, "They Don't Know What It's Like to Bury a Child. I did - Seth Rich."
During her interview with George Stephanopoulos, Donna Brazile said
this about murdered staffer Seth Rich
...
Why am I supposed to be the only person who unable to tell my story? I've heard a lot of people tell me various things as well. But here's what they don't know. They don't know what it was like to be over the DNC during this hacking. They don't know what it's like to bury a child. I did, Seth Rich.
The Gateway Pundit reports that
in her new book, "Hacks: The Inside Story of the Break-ins and Breakdowns that Put Donald Trump in the White House," Democrat political operative Donna Brazile recounts Hillary Clinton's reaction to Seth Rich's murder.
Hillary blew her off after asking the failed presidential candidate to help to find DNC staffer Seth Rich's killer.
Daily Caller
reports...
Brazile was so concerned with Rich's death that she used her brief, only phone call from Hillary Clinton after the election loss to bring him up. She asked Clinton to use some of the millions of dollars the campaign had in order to set up a reward fund to find his murderer. But Hillary said she "really had to go."

I knew the campaign had over $3 million set aside in a legal fund. Could she help me get this lawsuit started? And don't forget the murder of Seth Rich, I told her. Did she want to contribute to Seth's reward fund? We still hadn't found the person responsible for the tragic murder of this bright young DNC staffer.

You're right, she said. We're going to get to that. But she really had to go. She had made the call and checked it off her list, and I accepted after we said our good-byes that I might never hear from her again.