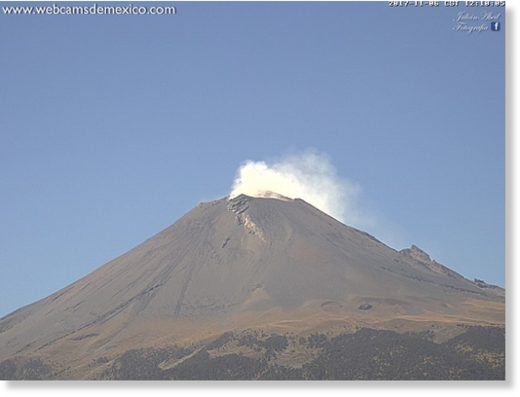 Central Mexico's Popocatepetl Volcano scattered ash on two nearby towns on Saturday, following a series of minor eruptions.
The National Disaster Prevention Center (Cenapred), which monitors volcanic activity, said some 200 "low-intensity exhalations and three explosions" had taken place starting early Friday and ending early Saturday.
The last eruption, at 6:08 a.m., led to "a slight drop of ash" in the towns of Yecapixtla and Zacualpan, both in central Morelos state.
Located just 60 km south of the capital Mexico City, Popo, as the volcano is commonly known, has been off limits to mountain climbers since the long dormant volcano became active again in 1994.
Its last major eruption was in 1947.
Source: Xinhua