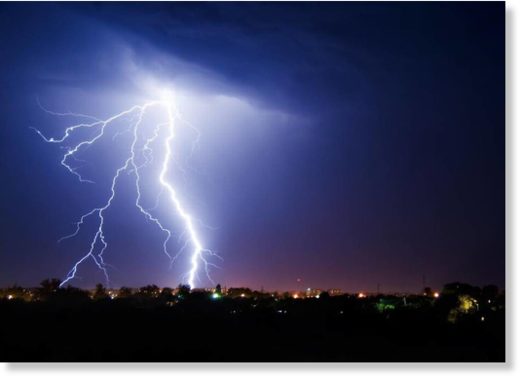 During a surf lesson in Indonesia on Sunday, a Belgian tourist and his instructor were struck by a lightning bolt. The instructor survived, but the tourist did not.
Denis Andre Dasoul, 34, was pronounced dead at Canggu Medika Hospital at around 2:45 PM on Sunday. That's where an ambulance took the victims after onlookers on the beach helped the duo to shore.
According to, and roughly translated from, the
Bali Post,
a witness on the scene said: "
The condition of the victim's chest is blue and possibly died on the way to the hospital. While the instructor experienced blue on the left leg thigh."

Indonesian news outlet, Detik News, reports: "The locals went directly to the two, the instructor was saved but the first aid effort for Denis was in vain."
The incident occurred at Batu Bolong Beach, also known as Old Man's, located at the southern edge of Bali's Canggu region. Waves there are friendly for longboarders, SUPs, and beginners alike. It's also a highly popular tourist destination.
While the chances of being struck by lightning are proverbially rare, it does happen. South African pro surfer, Pierre Tostee,
was struck in 1987 in Newcastle, Australia
during a world pro tour competition - he went to the hospital but was back in a jersey the following day. In 2014, a
20-year-old woman was killed
from a lightning strike while swimming in Venice Beach. And in 2015, a
surfer was left in critical condition
during a similar incident near Byron Bay.
The cause of death from the Belgian tourist in Bali has yet to be confirmed. But fatalities associated with lightning often involve cardiac arrest, seizures, or respiratory arrest. Less lethal, but also triggered by lightning strikes, are third degree burns.
Dasoul was reportedly in Bali with an unnamed female companion.