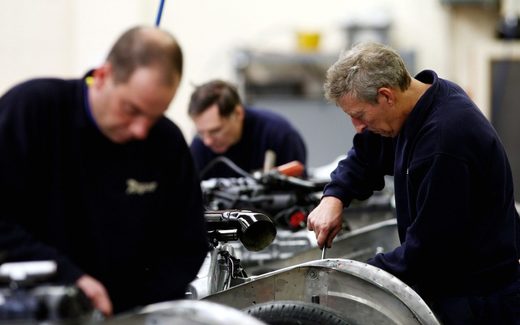 More than a fifth of UK workers are still earning below the so-called real living wage, meaning that an estimated 5.5 million employees are struggling to get out of poverty, according to a new report by KPMG.
Although the
real living wage is a voluntary target
set higher than the Government's mandatory living wage, around 3,600
employers have agreed to pay it
, giving all workers over the age of 18 a paypacket worth £8.45 an hour, or £9.75 an hour in London.
But KMPG found that millions are still struggling to make ends meet in low-paid jobs, especially as the cost of living rises, with around 21pc of workers on a lower rate. The Government's national living wage, which replaced the minimum wage last year, is set at £7.50 for those aged 25 and over.

Comment: Even if these increases were adopted across the board it would do little to alleviate the dire problem Britain is facing, particularly because those wage increases still do not accurately reflect the real cost of living or take into account inflation. The government has no honest intention of helping the worst off in society; those suffering poverty are the result of a corrupt establishment and its pathological greed:
For the last five years, KPMG's study, which is carried out by IHS Markit, has found that
women are considerably more likely to be paid below the real living wage than men.
This year, around 26pc of women are not being paid the higher rate, compared to around 16pc of men, it said.
People in Northern Ireland are least likely to be earning the real living wage, followed by the East Midlands, and Yorkshire and Humber.
Although 100,000 more people are now earning the real living wage compared to last year,
a sharp increase in the cost of living meant that 27pc of respondents to the survey said that their household finances had worsened.
Andy Bagnall, director at KPMG UK, said: "Even though the number of people earning below the real living wage has slightly decreased, the reality is that those at the bottom of the pay scale are really feeling the squeeze due to increases in the cost of living and decline in pay.
"Looking ahead
, a rise in inflation levels will further eat into the pay-packets of those already struggling
- it's time for the business community to play its part to help those working earn a respectable wage."