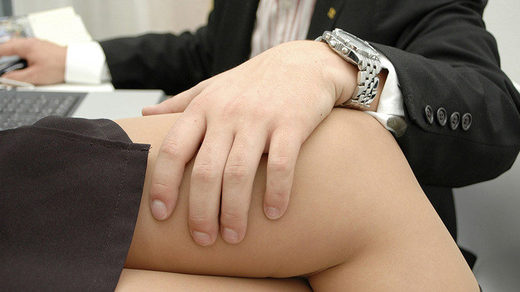 Women at all levels of British politics have endured disgusting treatment, including sexual harassment, at the hands of their male counterparts - and it isn't just a Tory problem, one Labour councilor has revealed.
A so-called 'dirty dossier' of Conservative MPs and ministers has been compiled detailing shocking allegations of sexual advances and mistreatment of women in Parliament.
Prime Minister Theresa May has waded in and insisted anyone proven to be mistreating women will be sacked. She also asked the Cabinet Office to investigate the conduct of
international trade minister Mark Garnier, who admitted calling his secretary "sugar t**s" and sending her to buy sex toys for him.
However, the allegations are not confined to the Tories or even to the Palace of Westminster.
One female councilor has opened up
about the treatment of women in local politics. Rachael Saunders, the councilor for Mile End ward who recently stood down as deputy mayor of Tower Hamlets, has described what she called a "hatred of women" in London and within the ranks of the Labour Party.
"Labour
women from all backgrounds - different ethnicities and class backgrounds, tell a very similar story when we sit down to discuss it,
" she wrote in a recent blog.
"We are undermined and our contributions trivialized. We are held to account for what our partners do. We are sexually harassed."
Saunders stood down as deputy mayor in August, a few months after education watchdog Ofsted released a damning report on children's services for which she held the portfolio. She insists her departure from the role was not related, and recently announced she would not stand for re-election in May.
In her blog, Saunders spoke of the treatment she has witnessed in her nine-year career in harrowing detail.
"Some men in the Labour Party think women's bodies are there for their use, regardless of what the woman wants," she wrote.
"I have pulled men out of a crowded meeting room where I saw them groping a young woman who could not get away.
"I have had to hit, pummel and scream to get a car stopped when a member giving me a lift home tried to take me somewhere else. I have sat in a pub with Labour men chatting about prostitutes they have used."
Saunders described the prevalence of misogyny in the borough council, calling on the Labour Party to put an end to it. "We are the party of equality, and if we expect voters to take us seriously, we need to act with integrity ourselves," she said.
"I have stood in lifts whilst men poked me and asked if I was pregnant, why wasn't I pregnant, did I cook properly for my family, why not, why did I eat too much?
"Men have texted around fat jokes about me as a way of gaining ground in an AGM."
The councilor also said there is a practice of "intimidation" by male members.

In one shocking case she claims intimidating notes were slipped into her pocket with the address of her family members on them.
"Another man who tried to make me feel responsible for the lies and rumors he spread about my friends - if I stopped challenging him, he would stop smearing them," she added.
"Smears about me, trying to stoke up anti-Semitism against me based on my Hebrew first name, claims I had strings of lesbian lovers, lies about financial probity, lies about lies about lies.
"Then the stuff every woman has to deal with, all the time. Being ignored or treated like an infant in meetings, your ideas implemented once they have been lifted by others.
"Ignored if you are too quiet, demonized if you are too loud."
RT contacted the Labour Party and Tower Hamlets for comment about the allegations. They did not respond.