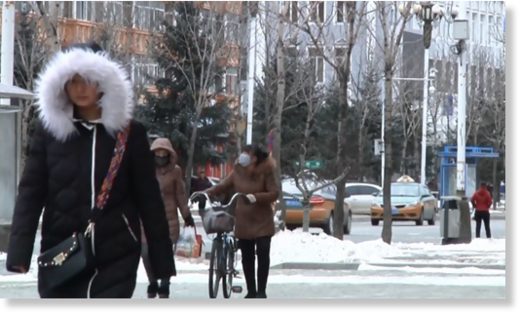 A cold wave has slashed temperatures in Mohe City of northeast China's Heilongjiang province, bringing about snowfall and chilly wind.
The temperature was lowered by 11 degrees Celsius to

minus 17 degree

on Sunday morning after a snowfall the previous day.
Pedestrians were seen wearing thick coats, warm gloves and facial masks while walking against high wind.
Local meteorological observatory issued an alert of cold wave on Saturday. The cold weather is expected to last till Monday with the lowest temperature to reach 19 degree Celsius.