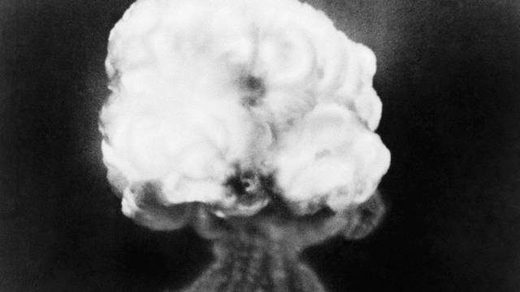 An "ear-splitting boom" that shook homes in Winston-Salem has prompted an official investigation into the mysterious source of the noise.
Police said they received numerous calls around 10:45 p.m. Saturday about an "explosion" that rattled windows and shook homes, reported Fox8
WGHP
. The reports came from people living in a several mile-wide radius from Tommy's Lake Road to Bethania-Rural Hall Road.
Adding to the mystery: No evidence of damage has been found, media outlets are reporting.
Authorities sent out a news release asking for help finding "the origin of the sound and shaking of the ground," it was reported.
Police have been in contact with local airports, the city landfill and local firearms ranges, but have been unable to find the cause of the incident, reports the
Winston-Salem Journal.
"Sometimes we just don't know," Lt. Steve Osborne told the Journal. "There are things out here we don't always understand."
Residents who heard the noise are calling it "weird and scary."
"This woke me up out of a dead sleep Saturday night," Maggie Prim Byerly of Winston Salem posted on Facebook.
"It sounded like something hit the side of the house," Eugene Nieto told Fox8.
Theories for a cause abound on social media - from a plane crash to an earthquake - but none have come close to the magnitude of what was heard, officials said.
"Meteor," said
Matt Wilson
on Facebook.
"Let's pray it's not a sink hole forming," posted
Monica Burns
on Facebook.
"Maybe the fireworks at the fair were late on Saturday. I live in N. Winston about two miles from the fairgrounds and my house always shakes at the finale of the fireworks," wrote
David Allen
on the city's Facebook page.