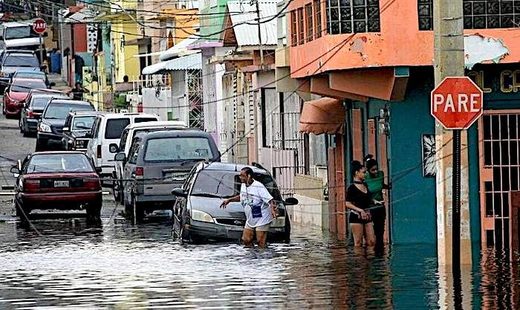 Left to fend for themselves a day after Hurricane Maria ravaged Puerto Rico and forced them into a primitive existence, San Juaneros took to the streets Thursday to do what they say Caribbean people do best:
Inventar.
Figure it out.
No electricity? A mustachioed man in a white undershirt played traffic cop at a Santurce intersection. No ambulances? A daughter borrowed her brother's SUV to race her frail mother from the La Perla neighborhood to a hospital. No debris removal? A physician and two neighbors borrowed garden tools to clear main Condado thoroughfares on their own.
With the enormity of Maria's destruction still unknown even to the overwhelmed Puerto Rican government, the capital's storm-dazed residents ventured outside Thursday, clogging roadways while trying to bring some semblance of order to their bruised city.
Their task was so massive some just wandered the streets, gawking.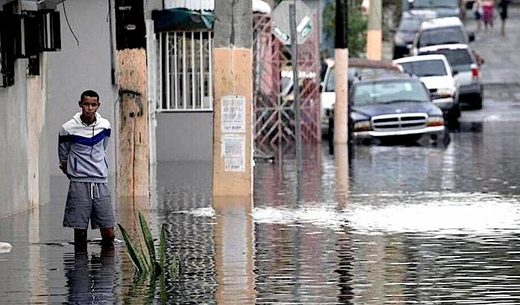 "Get busy!" implored Dr. Joseph Campos, a 52-year-old internist at the San Juan Veterans Administration hospital, tree-trimmer in hand as he and his neighbors cut down a tree partially blocking access to a highway. "Even if all you can do is pick up a single, little branch. I'm not eating, and I'm healthy, and I'm working. You don't have to sit home stress-eating."
San Juaneros ventured out into a city Thursday that was engulfed in chaos, with motorists clogging the streets, traffic rules completely ignored. There was no semblance of order. Pedestrians darted in and out of traffic. Some motorists ditched their cars on the side of the road when flood waters damaged their engines.
Countless roads were impassable, some neighborhoods largely cut off because of debris or flooding.
Most areas outside metro San Juan remained unreachable Thursday, both by road and by phone.
Campos had no news of his parents in western Puerto Rico and how they'd fared after the Category 4 storm knocked out power to the entire island.
"I know nothing," Campos said.
Despite the loss of power and communication, some damage reports from across Puerto Rico trickled out Thursday.
Three sisters were confirmed dead in a building collapse in the mountainous central region of Utuado, according to local press accounts, while authorities declared small communities across the island as essentially destroyed.
Rescue crews, some from South Florida and even New York, were fanning out to find those trapped in flood zones. The U.S. Coast Guard on Thursday reported rescuing a woman and two children from an overturned boat off the coast of Puerto Rico.