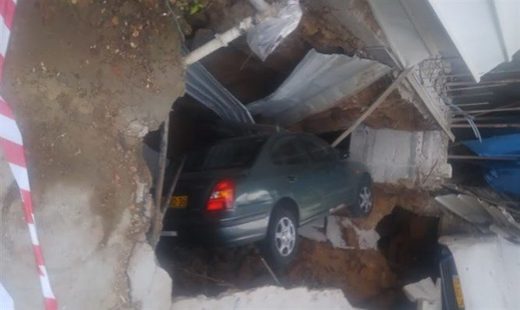 A sinkhole formed on King Solomon Street in Tel Aviv Monday.
A car fell into the hole which formed when the ground collapsed. No injuries were reported.
The street and nearby buildings were evacuated for fear that the sinkhole could expand. Residents will be allowed to return when the vehicle is removed from the sinkhole and municipal engineers determine that there is no further danger.
You can watch footage of the event
here
.