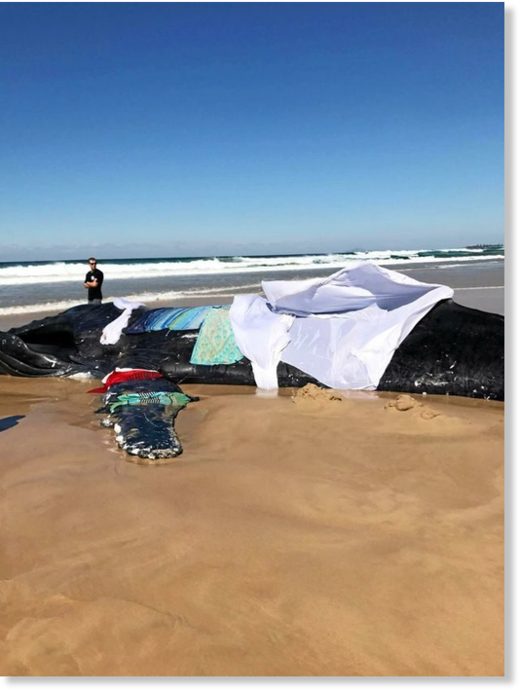 Despite the best efforts of volunteers, a humpback that beached itself north of Red Cliff over the weekend could not be saved.
It is believed the "severely emaciated" whale washed ashore on the beach north of Brooms Head some time on Friday, and died on Saturday.
Rescue organisation ORCCA co-ordinated a volunteer response with the National Parks and Wildlife Service, using sheets and towels to cover the 13.5m mammal and keep it wet, cool and as comfortable as possible while it was still alive.
But Dolphin Marine Magic's manager of life sciences Aaron Tolley said by the time his team arrived to assess its condition on Saturday, it had drawn its last breath 10 minutes before.
There will now be a discussion between Clarence Valley Council and National Parks and Wildlife about what to do with the body, he said.
Brooms Head resident Stephen Otton said he couldn't see any obvious sign of death when he saw the whale yesterday morning.
"It had a lot of deep scratches where it has hit the rocks a bit," he said.
"It's a pretty sad sight, but at least it's not in any pain.
"That's the closest I've ever been to one, which is pretty amazing."
It is the second fatal whale stranding in the Clarence Valley this year, after a dead 2.5m whale calf was found north of Sandon on July 13.
"As the populations continue to increase, we're going to see more older or sick animals pass away." Mr Tolley said.